How Automobile Insurance Works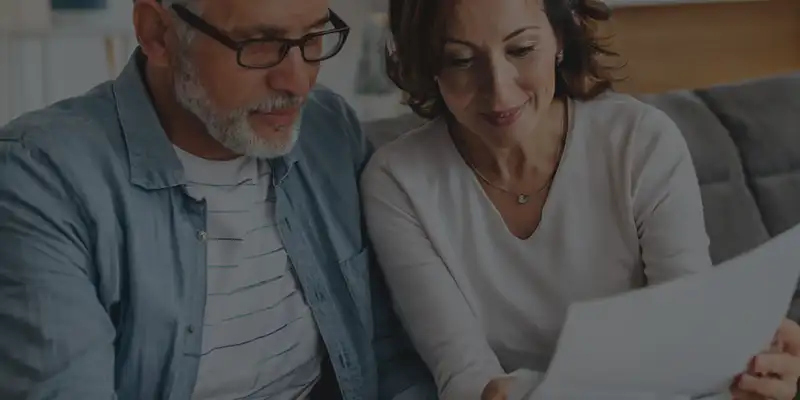 What Maryland Law Says About Auto Insurance
Everyone who drives a vehicle in Maryland is required to carry an automobile liability policy. In Maryland, drivers must carry a policy with at least $30,000 per person and $60,000 per crash in insurance coverage. What this means is that the driver who hits you, by law, must have an insurance policy that will pay up to $30,000 to you for injuries if they cause the accident in which you are hurt.
If multiple people are injured due to the crash, the at-fault driver's policy will pay up to $60,000 for medical expenses, lost wages, and pain and suffering. However, it will not pay more than $30,000 to any individual. If more than two people are seriously injured, the at-fault driver's insurance may pay less than $30,000 per person. The per person and per crash limits are the most that the insurance company is obligated to pay if there is a crash.
Are Maryland Minimums Enough?
The sad fact is that in a severe car crash, with even moderately severe injuries, the Maryland minimum policy limits will never be enough to compensate an injured person.
Since you can't choose who will crash into you, you should always have enough uninsured/underinsured motorist coverage as part of your insurance policy. Unlike the liability portion of your policy, uninsured and underinsured coverage is money paid directly to you if you get hurt. The proceeds for an unnamed motorist claim may be used to pay medical bills, reimburse you for time lost from work, or help compensate for pain and discomfort from a crash-related injury.
Uninsured Motorist Insurance
Uninsured Motorist Insurance is part of your policy. Part of the premium you pay every time you make a car insurance payment goes to pay for coverage to protect you if you are involved in an accident caused by someone who doesn't have auto insurance.
Even though all drivers are legally required to have automobile insurance, unfortunately, some people don't follow the law. If you are in an accident caused by someone who is not insured, you can make a claim against your owner's insurance company to be compensated.
An uninsured motorist claim is handled very similarly to any other injury claim. However, your insurance company stands in as the insurance company for the at-fault party. It sounds odd, but you may have to sue your insurance company to pay for the claim they are contractually obligated to cover. Usually, suits related to uninsured motorist claims arise because of a disagreement over the value of the claim.
Underinsured Motorist Coverage
Another part of your policy is Underinsured Motorist Coverage. Underinsured Motorist Coverage protects you when someone hits you, and they have insurance, but not enough.
Remember, individuals are only required to carry $30,000 per person and $60,000 per accident in car insurance. If someone hits you and causes serious injuries, you may have a claim worth more than $30,000. If you have a claim worth, for example, $100,000, you will recover $30,000 from the at-fault party and then pursue a claim for the additional money against your insurance company.
As personal injury lawyers, it's frustrating when someone has been badly hurt in a crash, and there is not enough insurance to provide appropriate compensation. We were involved in a case involving serious injuries to our client and others in the crash. One of the people in our client's vehicle was killed. In addition to our client's injuries and the person killed, a third person was seriously injured.
The party causing the crash by running into the vehicle our client was riding had $100,000 in insurance – not nearly enough.
Our client was able to get money from the at-fault party and recover additional money against the underinsured motorist policy for the vehicle she was riding in.
Unfortunately, it didn't fully compensate her for the injuries sustained. Our client would have recovered significantly more money if she had an uninsured motorist policy with higher coverage limits.
Maryland's Enhanced Uninsured Motorist Insurance Law
In 2018, Maryland enacted a new Enhanced Uninsured Motorist Insurance law. Unfortunately, enhanced uninsured motorist coverage is optional and not the default coverage that applies.
You should ask your insurance carrier to provide enhanced uninsured motorist coverage when you obtain or renew your insurance policy.
Most of the time, we deal with underinsurance issues rather than a lack of insurance issues. Sometimes, our clients are hit by someone without insurance. However, far more common is an accident in which the person hitting them has insurance but not enough.
Before 2018, if you had an uninsured motorist claim, your insurance carrier was only liable for the amount of insurance coverage less the available policy from the at-fault party. So, if you had $30,000 in uninsured motorist coverage, and the at-fault party had $30,000 in coverage, you could not recover any additional money against your own policy.
In 2018, the law changed, and now insurance companies must offer you the option of enhanced uninsured motorist coverage. Now, if you have enhanced UIM coverage, you can collect up to the total value of your UIM policy from your carrier, regardless of funds you receive from an at-fault driver. Under the old law, if you had $100,000 in UIM coverage and the other party had $30,000, you were limited to claiming $ 70,000 against the UIM policy. With enhanced UIM, you can recover $30,000 from the at-fault party and still claim up to the full value of your policy.
We recommend that you carry as much UIM as you can reasonably afford. At a minimum, you don't want to have less than $100,000 in UIM coverage. If you can afford $250,000 or more in coverage, it is wise to have that in place. If you are involved in a catastrophic crash, you want to ensure you have sufficient coverage.
The Importance of Personal Injury Protection
The other important type of insurance to ensure you have is Personal Injury Protection, also known as "PIP" coverage.
PIP is part of the insurance policy that you'll have with your insurer. PIP insurance pays for your medical expenses and lost wages if you are in a crash. PIP is what is called "No fault" insurance coverage. It doesn't matter whether you or someone else caused the crash. PIP will pay the benefits at the time that you apply.
PIP pays for two things:
Medical bills
Lost wages
You cannot use PIP to pay for a rental car or pain and suffering. The most common PIP policy is $2,500, but you can get a policy as high as $10,000. PIP coverage can be waived, but we advise never to waive PIP coverage. We recommend obtaining $10,00 in PIP coverage.
PIP is helpful because it provides a benefit that doesn't have to be paid back if you recover money from a third party. If you have health insurance and go to the hospital or doctor following a crash, your health insurance provider will be reimbursed from the money you recover. Under your health insurance policy, you are contractually obligated to pay them back. They have a subrogation right against your settlement or verdict to recover the money they paid for your care.
PIP has no subrogation right. If PIP pays for your hospital stay, you do not have to pay that back when your case settles. Paying for everything you can using PIP dollars before dipping into your private health insurance maximizes the money that goes in your pocket at the end of your case.
It is to your benefit to have a $10,000 PIP policy. For just a few bucks more a year, you can pay medical expenses with money that won't result in a lien if you get injured and recover your lost wages if you miss work.
Understanding Insurance is Complicated
Insurance coverage and law are not always easy to understand. If you are involved in a car accident, we can help you navigate the complexities of automobile insurance policies and laws, even if the at-fault driver has little or no insurance. Schedule your free consultation with us before doing anything else!
To meet with our office, schedule a free, no-obligation consultation. The law offices of Baldwin, Briscoe & Steinmetz handle accident and injury claims throughout Maryland.

---
The information contained on this page is provided as general information and does not constitute legal advice. The experienced attorneys at Baldwin, Briscoe & Steinmetz can assist you if you've been involved in a motor vehicle accident.
Schedule a free, no-obligation consultation for any injury-related claim. The law offices of Baldwin, Briscoe & Steinmetz handle accident and injury claims throughout Maryland.
https://www.baldwinbriscoe.com/wp-content/uploads/Mature-husband-and-wife-looking-at-insurance-documents.webp
400
800
Kara Neall
https://www.baldwinbriscoe.com/wp-content/uploads/Baldwin-Briscoe-and-Steinmetz-Logo.svg
Kara Neall
2023-11-09 15:57:45
2023-11-16 10:35:00
How Automobile Insurance Works