Southern Maryland Motorcycle Crash Lawyers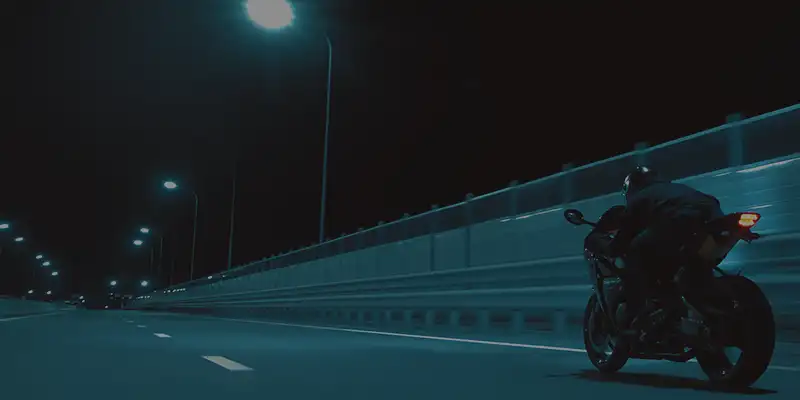 Our attorneys have the experience to handle severe motorcycle crash cases.
When some people think of motorcyclists, they think of reckless behavior. But who hasn't witnessed the "crotch rockets" weaving in and out of traffic or flying up the shoulders? Because of this, motorcycle crash cases are more challenging than your typical car crash case.
Motorcyclists have an increased risk of injury above the typical car occupant. First, motorcycles are harder to see than your typical car. Second, motorcycles do not provide the structural barrier that a car or truck does when a crash occurs. Third, the occupants are typically restrained by seatbelts, whereas the chances of a driver being thrown from a motorcycle are significantly higher.
Some people discriminate against motorcyclists. This includes some insurance adjusters and as well as defense attorneys. As a result, if you have a motorcycle crash case, you may need to go to trial to get the money you deserve.
We only take motorcycle cases where we believe the evidence shows that our client acted with reasonable care and is free from contributory negligence.
Insurance companies are not required to offer Motorcyclists personal injury protection (PIP) insurance. PIP insurance is beneficial to the insured party. PIP insurance pays for the insured party's medical bills and lost wages. The nice thing about PIP is that there is no subrogation involved. This means that PIP does not get a lien that has to be paid back out of the settlement proceeds when the case settles.
Motorcycles are also treated differently than automobiles for purposes of an uninsured motorist claim. If, for instance, you're driving someone else's car and are involved in a crash caused by an uninsured motorist, you can make a claim against your insurance policy. If you're driving someone else's motorcycle, you may be restricted to the insurance coverage that the owner has for the motorcycle.
Motorcycle crashes are more likely to result in severe permanent injuries, including:
Fractured bones
Paralysis
Brain trauma/damage
Spinal injuries
Herniated discs
Permanent scarring
Our personal injury attorneys are dedicated to getting our motorcyclists the compensation they deserve.
Our experienced attorneys can assist you if you have been involved in a motor vehicle accident. Call today to schedule a free, no-obligation, in-office consultation for any injury-related claim.

The law offices of Baldwin, Briscoe & Steinmetz handle motorcycle accident claims in Maryland and the District of Columbia. The information contained on this page is provided as general information and does not constitute legal advice. 
https://www.baldwinbriscoe.com/wp-content/uploads/Man-riding-motorcycle-on-the-highway..webp
400
800
Richard Steinmetz
https://www.baldwinbriscoe.com/wp-content/uploads/Baldwin-Briscoe-and-Steinmetz-Logo.svg
Richard Steinmetz
2023-02-07 19:02:03
2023-02-07 19:05:22
Southern Maryland Motorcycle Crash Lawyers