Settling Your Car Accident Claim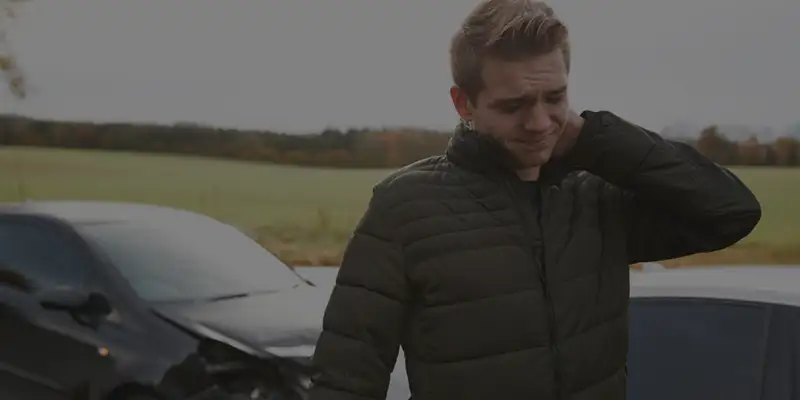 What are you entitled to get compensated for?
You were in a car accident. It wasn't your fault. Your plans for the next week have now been upended. Now you have a "to-do" list that seems a mile long – visiting your doctor, renting a car, and dealing with the body shop.
The next thing you know, the insurance adjuster is on the line, wanting a statement from you. A few hours later, she calls back with a settlement offer.
What does this all mean, anyway?
Before you lose your mind trying to ensure you aren't taken advantage of by the other guy's insurance company, take a few minutes to understand everything happening. Most importantly, you should know that settling your claim prematurely means that you give up the legal right to pursue monetary damages down the road. You should see an attorney before signing any release unless you clearly understand what it means.
How to Handle Property Damage
One of the first concerns you will likely have following an accident, particularly one with significant impact, is repairing your car.
Sometimes, your car is in safe, drivable condition after an accident. In other cases, you cannot use your car. In either event, you are entitled to have your vehicle repaired or replaced.
In Maryland, property damage claims are handled as part of a separate process from your injury claim. This means that in cases where there is no dispute as to liability, the adverse insurance company should immediately take care of your property damage. The process includes setting up an estimate, getting the car in for repair, and getting you into a comparable rental car while your vehicle is in the shop.
If the other party's insurance company does not cooperate in handling your property damage claim, provided you have collision coverage as part of your policy, you can turn that claim in to your insurance company. If your insurance company pays to repair your vehicle, they usually seek reimbursement from the at-fault party's insurance company through intercompany arbitration. Collision coverage is not dependent upon who caused the accident. You can get reimbursed under your collision coverage, even if you are the at-fault party. If that is the case, the insurance company cannot go after the other party for reimbursement.
What if the other party doesn't have insurance? Maryland law requires that everyone driving a motor vehicle in the state carry minimum liability policies, but not everyone follows the law.
When the other party doesn't have insurance or enough insurance, your claim can be submitted to your insurance company under the uninsured motorist or underinsured motorist portion of your policy.
If liability is disputed because it is unclear who is at fault for causing the accident, then the adverse insurance company will likely not settle your property damage claim. In this case, you must resolve your claim through your insurance company. If you don't carry collision coverage, then you can seek property damage reimbursement through litigation.
If you don't have collision coverage, you must take reasonable steps to mitigate your damages until the liability question is resolved. You cannot continue driving a rental vehicle for months or years until the claim is resolved and you expect to be reimbursed. If your car cannot be repaired, and you do not have collision coverage, you are better off purchasing another vehicle. If you owe money on the totaled vehicle, you may be able to roll the debt into a new vehicle loan.
Maryland law allows you to recover the cost to repair your vehicle to the condition that it was in before the accident. You also may be able to recover the depreciation value that results from the fact that the vehicle has been in an accident. However, if the repair cost exceeds the market value before the accident, you'll only be able to recover the value of the vehicle, not the repair cost. Insurance companies refer to this as a "total loss." It is important to remember that the insurance company only has to pay the fair market value of your vehicle, not the replacement cost. If you have an older car, you might not be able to recover the total replacement cost or the cost to pay off your loan.
The insurance company will use standard guides, such as Kelley's Blue Book or N.A.D.A., to determine the value of your vehicle. Once your vehicle is repaired or the insurance company has issued a check for the replacement value, they will no longer continue to pay for a rental car.
Handling Your Medical Bills
You are entitled to compensation for medical bills arising from your care or treatment in connection with your car accident. Sometimes, there are issues such as causal relation, that is, whether or not an injury existed before the car accident.
For the most part, medical bills are straightforward.
When making a personal injury claim, you are entitled to the full retail value of your medical treatment. The fact that you may have had a health insurance company or your auto insurer's personal injury protection pay some or all of the medical bills does not affect what the at-fault party is responsible for. This generally creates a situation where the amount the other side has to pay is more than what you must reimburse your provider. Although there may be a health insurance lien in your case, usually, the injured party comes out ahead as far as this portion of the settlement goes.
Pain and Suffering
The colloquial term "pain and suffering" refers to what the law calls noneconomic damages.
Noneconomic damages are intended to compensate the injured person for having gone through the traumatic experience of an automobile accident.
In determining noneconomic damages, these are the factors considered:
The types of injuries that have been sustained and their extent and duration
The effect of those injuries on the physical health and mental well-being of the injured person
The physical pain and mental anguish that the injured person has endured
The pain and anguish that they can reasonably expect to endure in the future
Whether or not the person is disfigured, and if so, the humiliation or embarrassment associated with the disfigurement.
In many cases, noneconomic damages constitute the most significant portion of a settlement or verdict.
Loss of Earnings
When injured, sometimes you cannot engage in your regular occupation or profession. In most cases, this leads to a temporary loss of income. In severe cases, the loss of income can be permanent. In either case, the injured party has the right to recover lost earnings from the individual who caused the accident.
In Maryland, you can recover for loss of earnings, even if you have a salary or sick time that reimburses you when you are off work.
When to Hire an Attorney
Ensuring you are properly compensated when injured in an automobile accident is very important for your financial well-being. Insurance companies are in business to make a profit, not to look out for your well-being.
It is vital that you seek experienced legal representation to make sure that your rights are protected. Only an attorney with the experience to properly assess the value of your claim can advise you whether the insurance company is making an appropriate settlement offer.
At Baldwin, Briscoe & Steinmetz, we have witnessed settlement offers double, triple, or more when an attorney gets involved. Picking the right attorney is essential. You want to retain an attorney fearless in pursuing your claim and, if necessary, going to trial – not one who will simply advise you to take the first offer from the insurance company.
Insurance companies know which lawyers will take a case to trial and which won't. At Baldwin, Briscoe & Steinmetz., we have a reputation for taking cases to trial when the insurance company doesn't offer what the claim is worth. There is no cost or obligation associated with our personal injury consultations.
If you've been in an accident and are unsure if the offered settlement is proper for you, don't move forward until you've had a conversation with one of our experienced attorneys.
To find out what to expect in your Personal Injury case, schedule a free, no-obligation consultation. The law offices of Baldwin, Briscoe & Steinmetz handle accident and injury claims throughout Maryland.

---
The information contained on this page is provided as general information and does not constitute legal advice. The experienced attorneys at Baldwin, Briscoe & Steinmetz can assist you if you've been involved in a motor vehicle accident.
Schedule a free, no-obligation consultation for any injury-related claim. The law offices of Baldwin, Briscoe & Steinmetz handle accident and injury claims throughout Maryland.
https://www.baldwinbriscoe.com/wp-content/uploads/Man-Suffering-With-Whiplash-Injury-After-Car-Accident.webp
400
800
Richard Steinmetz
https://www.baldwinbriscoe.com/wp-content/uploads/Baldwin-Briscoe-and-Steinmetz-Logo.svg
Richard Steinmetz
2023-08-31 19:15:56
2023-08-31 19:18:34
Settling Your Car Accident Claim